How Can We Help?
Search for answers or browse our knowledge base.
Livestream on Engagez with Zoom
Steps to Livestream your Session:
1. Ensure you have a paid version of Zoom. You must have Admin access on Zoom on the bottom left in order to enable a custom live stream. Note: A University Zoom account will not work.
2. Under Account Management > Account Settings, make sure "Allow live streaming meetings" is switched ON, and "Custom Live Streaming Service" is clicked.
3. Book a meeting and check the bottom of the meeting once it is created. You should see these live streaming options. Click "configure live stream settings."
4. You will see options to enter information in these three fields: Stream URL, Stream key, Live streaming page URL. You can either check or leave the two boxes unchecked that are highlighted in the red outline. Log back into Engagez and head to the sessions tab to find this information.
Note: The two check boxes below the live streaming page URL will not affect the ability to stream.
5. In the Sessions Tab of Engagez, click "Manage Livestream."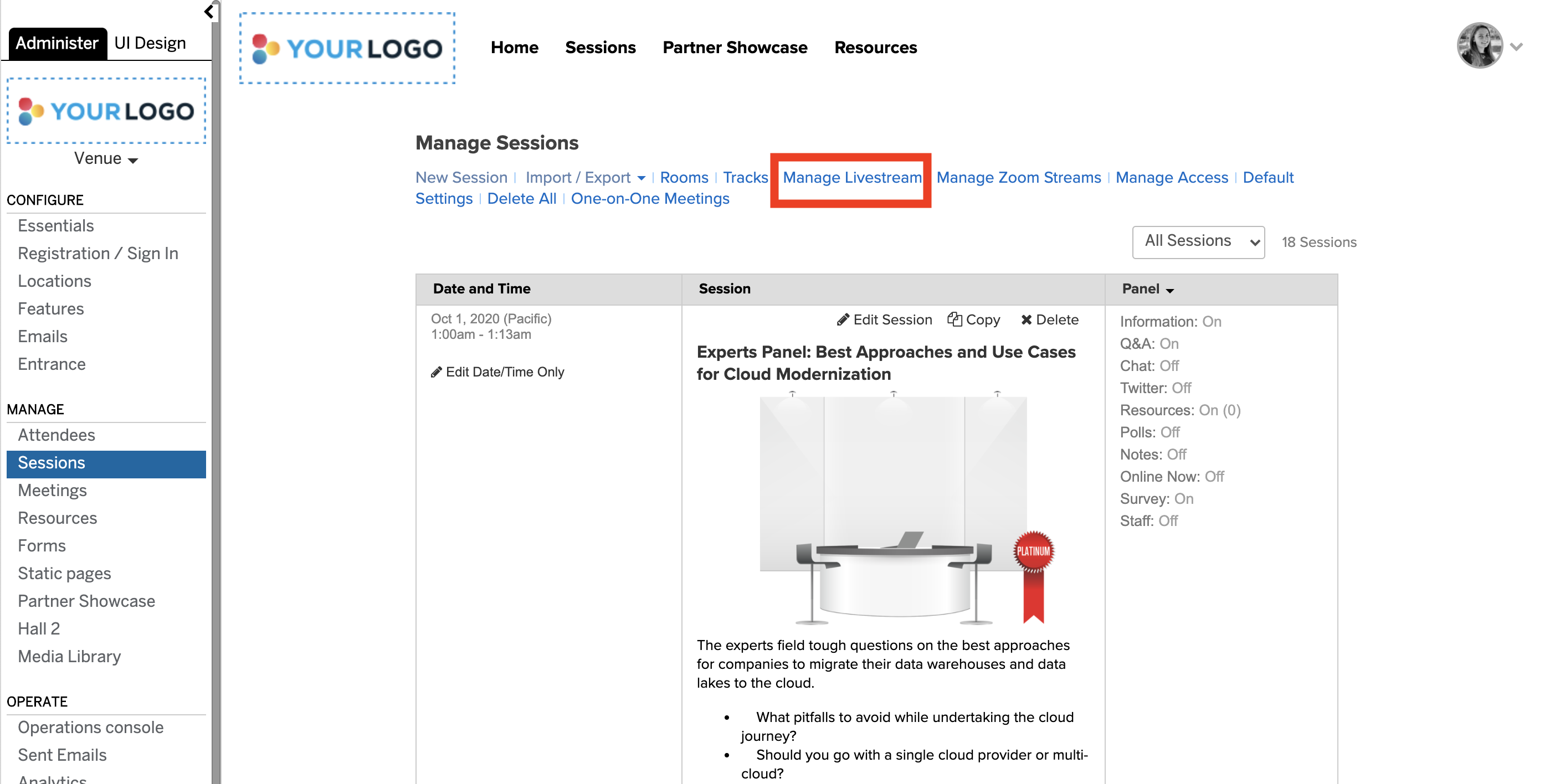 6. Uncheck "Require Source Authentication" and make sure you have disabled authentication in the yellow box below.
7. Copy the "RTMP Server" link into the "Stream URL" area of Zoom and put the "Stream Name" into the "Stream Key" area of Zoom. Click save, and your meeting will be ready before the day of the event!
Quick Notes:
For more information about live streaming the day of the event, please watch the video from minute 8:20.
Your session must be marked as "Livestream" in the video tab and you must choose your stream for your session either in the "Manage Livestream" area of the Sessions tab or in each session in the video tab.
Still have questions? Visit the Engagez Support venue or email us at support@kb.engagez.com. If you've purchased an implementation package, please contact your implementation representative through Skype or email.