How Can We Help?
Search for answers or browse our knowledge base.
Change Your Layout from Ad-Hoc to Columnar
Updated: November 16, 2020
Setting up the layout of your venue depends entirely on style preference. Ad-hoc allows you to move panels freely around the page when designing a location space. In contrast, columnar allows you to place panels in a pre-determined number of columns, much like a newspaper layout.
To change the layout style of your venue, follow along for a step-by-step walkthrough:
1. Open your venue and go to any location, for example, the lobby.
2. Click on the UI Design tab on the left-hand side of the screen.
3. Click Venue, which will open a drop-down list. In the list, click Layout.
4. This will pull up the Layout panel, where you can choose to have your venue layout as Ad-hoc or Columnar.
If you choose the columnar layout style, you can have up to 5 columns. To change the number of columns, go to UI Design > Home Location > Edit Style > # Columns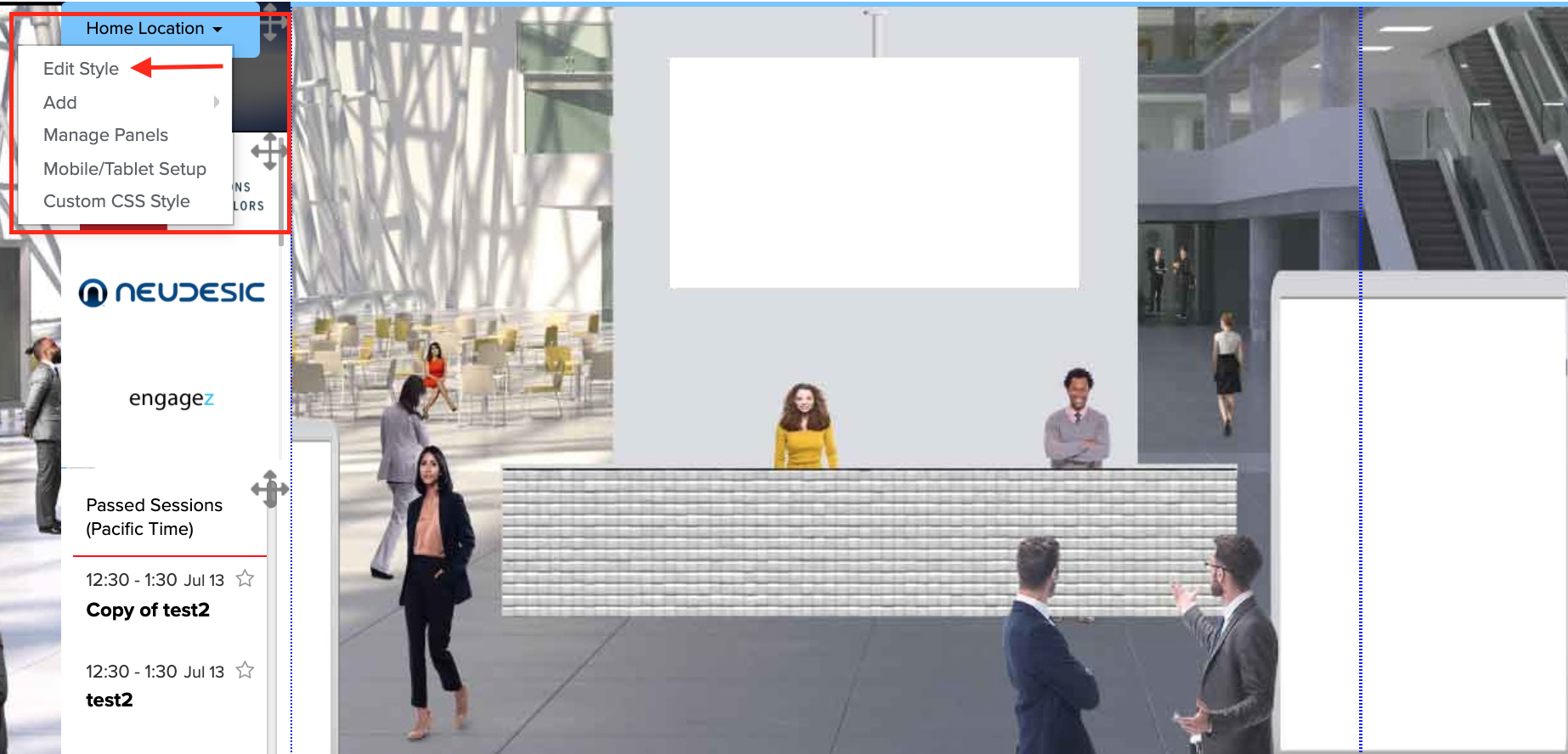 Tip: This pop-up menu will also allow you to set the page height and adjust the location background extent.
Note: For Location Background Extent, if you choose the option labeled "Limited to Location Width," this will allow you to place the content in the middle of the page and use a photo or a graphic as a background.
Still have questions? Visit the Engagez Support venue or email us at support@kb.engagez.com. If you've purchased an implementation package, please contact your implementation representative through Skype or email.